Cinematographer Robert Többe
director of photography, gimbal & steadycam operator
Robert Többe studierte Mediendesign, Film und Fotografie in Plymouth und Mainz und lebt heute in Berlin.
Seit 2005 arbeitet er als Steadicam Operator in TV- und Kinofilmen, Multi-Kamera-Produktionen, Live-Veranstaltungen und TV-Shows, seit 2015 auch als Gimbal Operator. Als Kameramann ist Robert Többe vor allem in Werbefilmproduktionen im Bereich Fashion und Beauty tätig.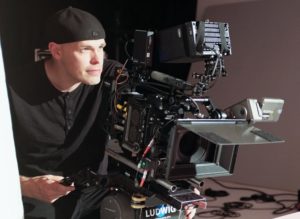 Robert Többe studied media design film and photography in Plymouth and Mainz and lives in Berlin. Since 2005 he is working as steadicam operator for TV movies, feature films and also operating in multi-camera-productions like live events and TV shows. Since 2015 he is also working as gimbal operator. As director of photography Robert is mainly doing commercials in fashion and beauty film.